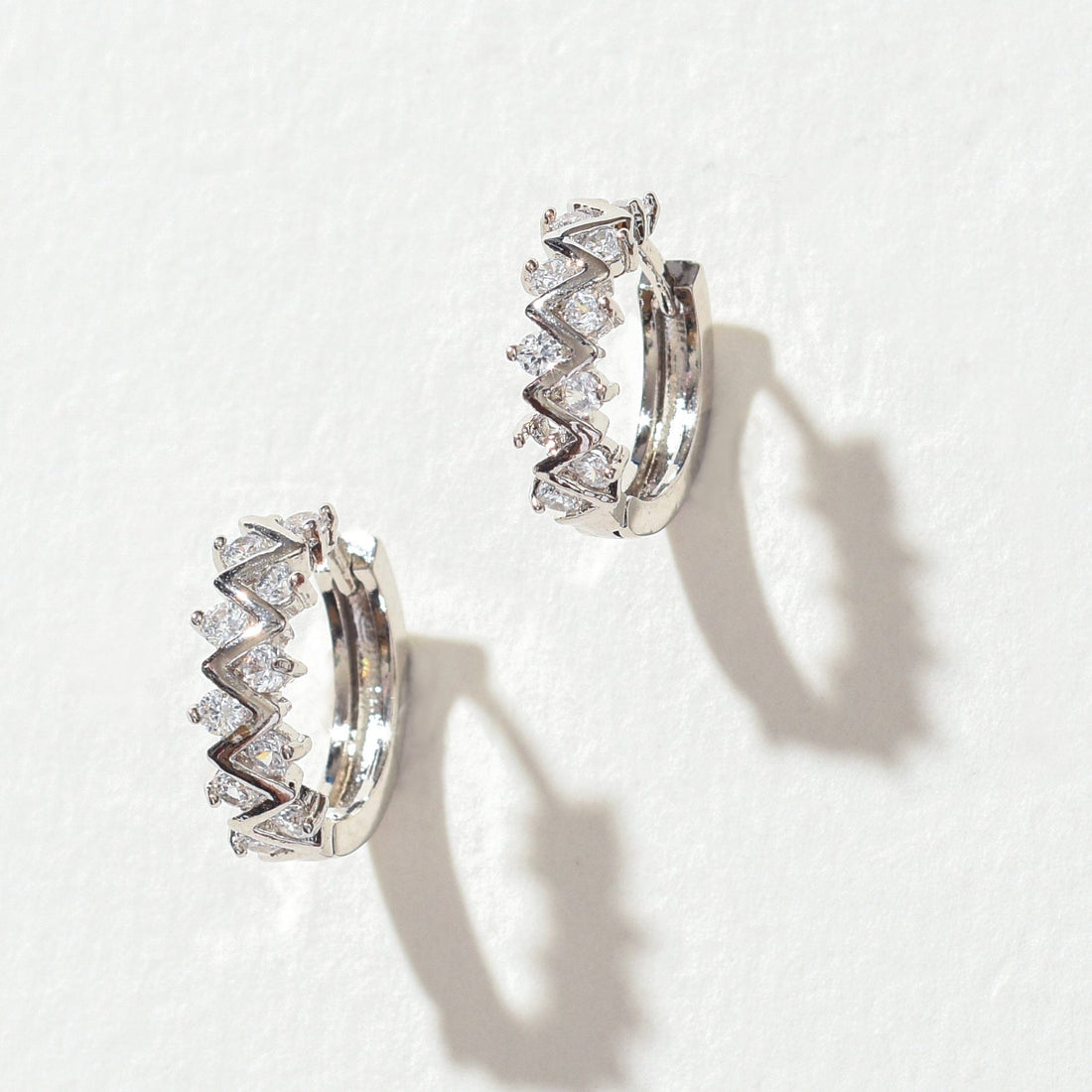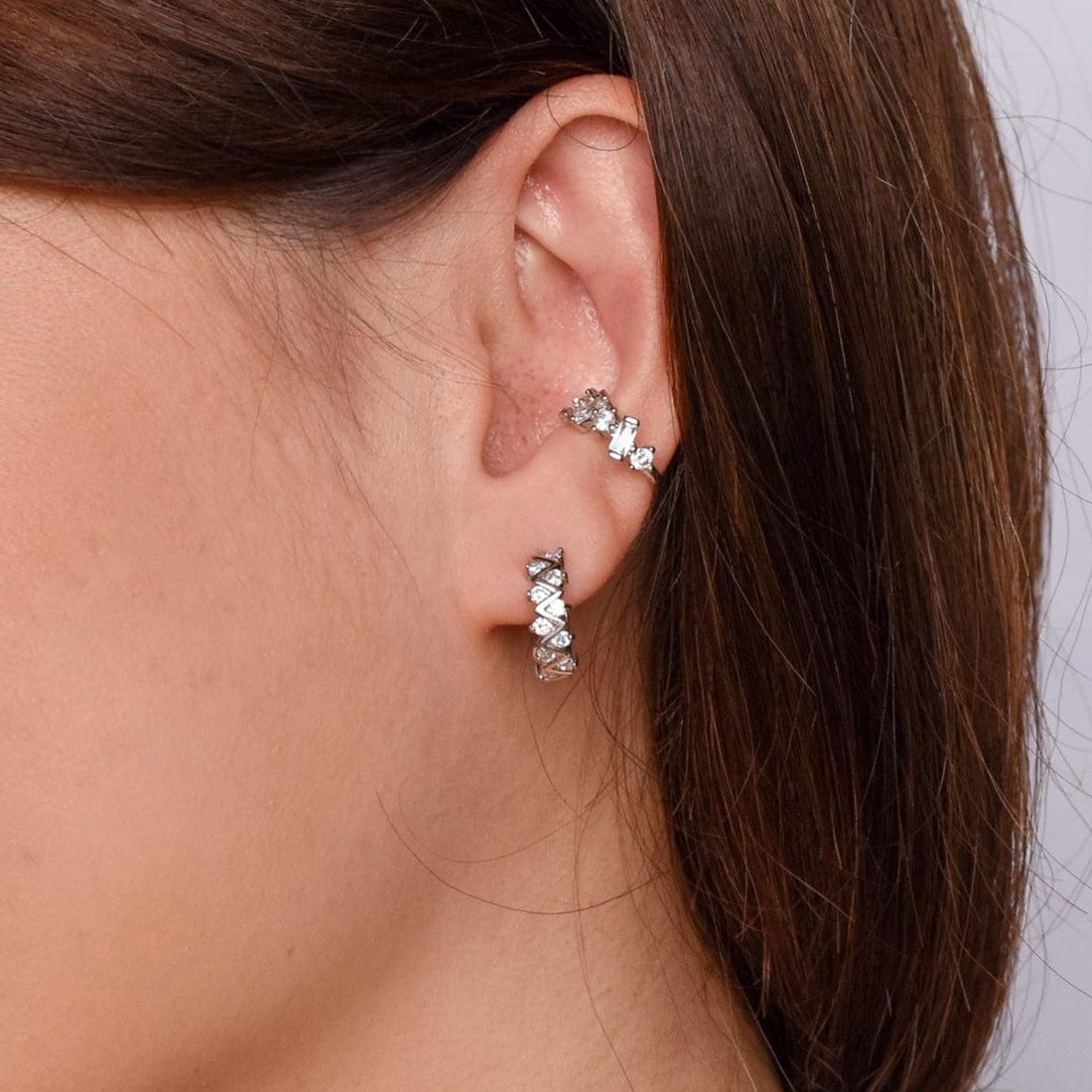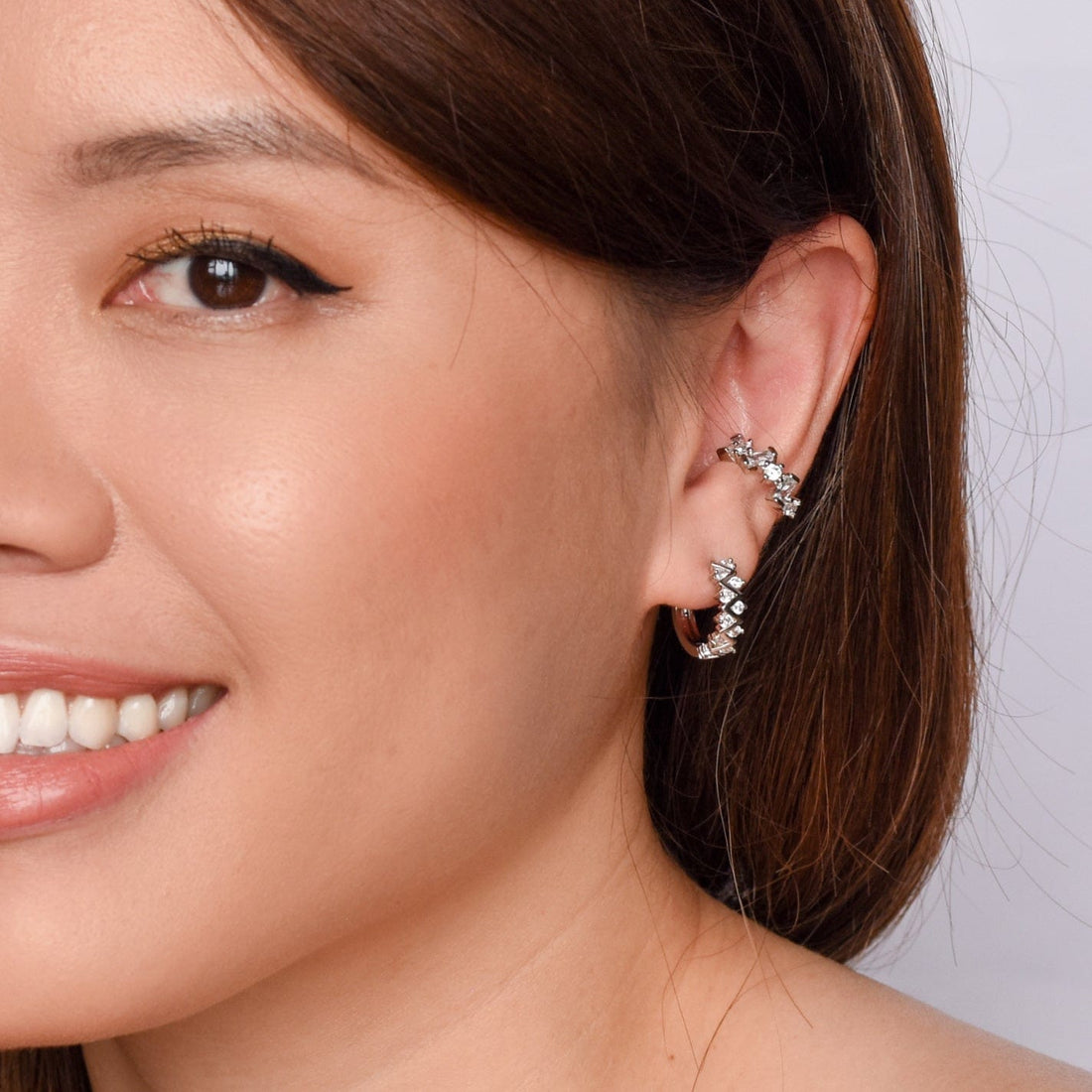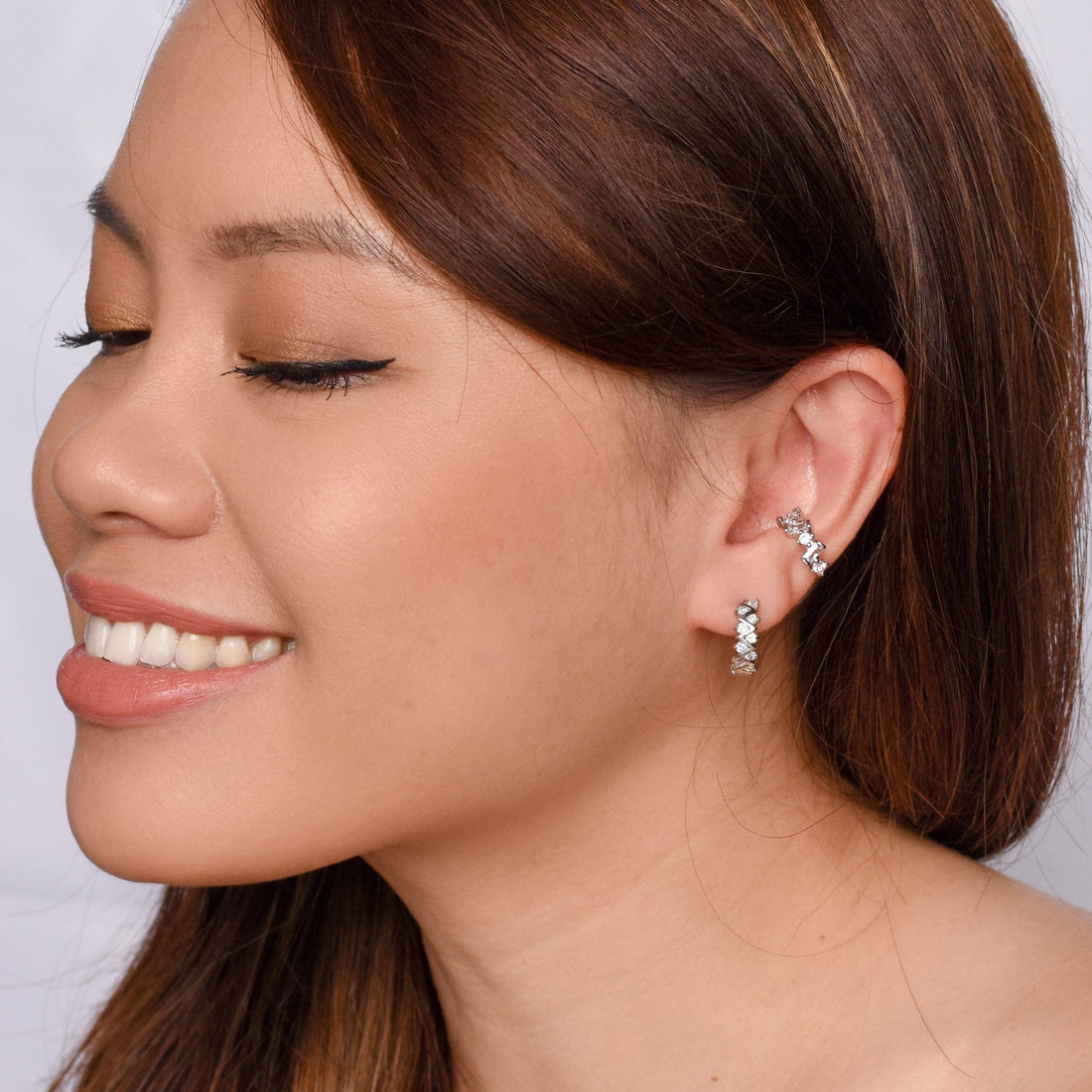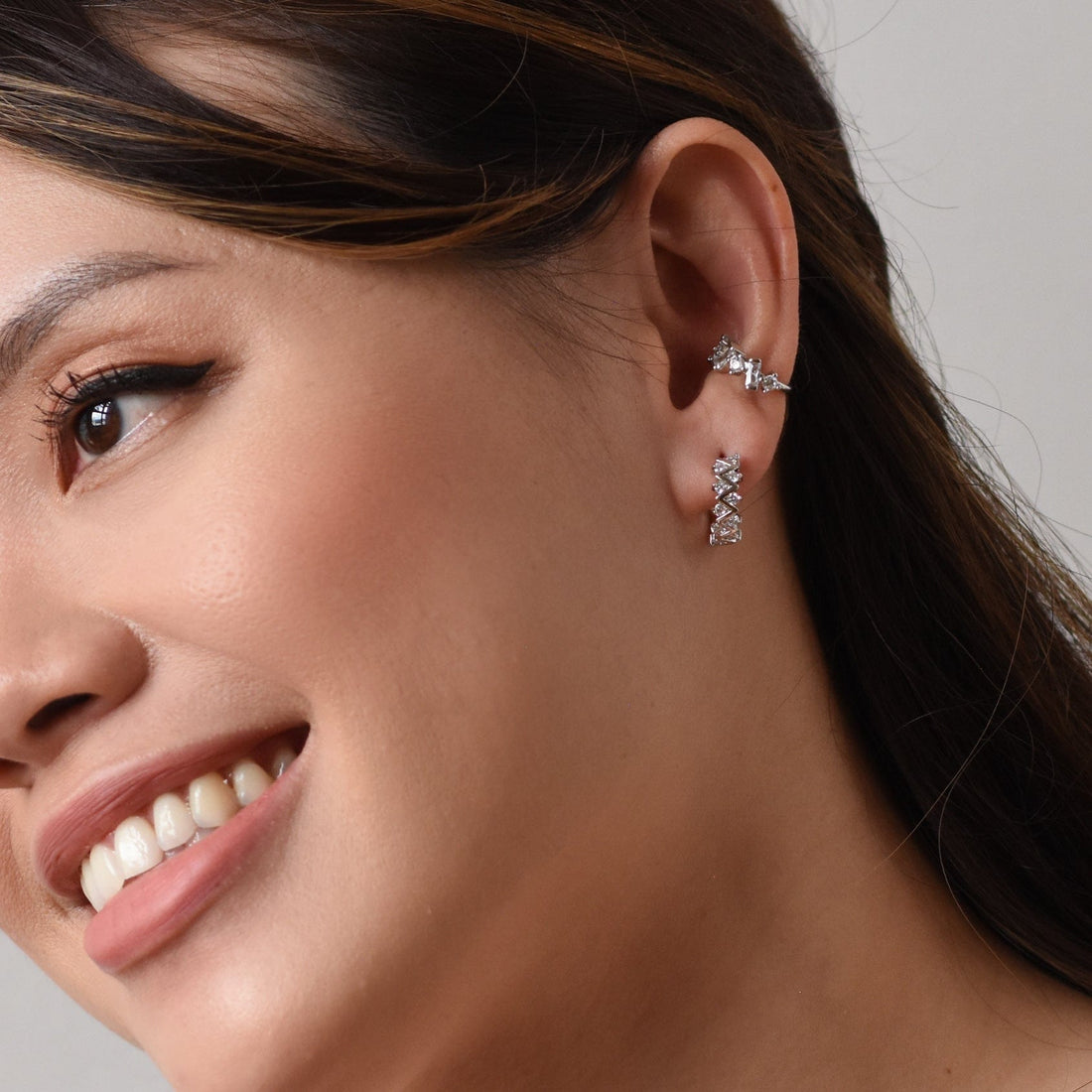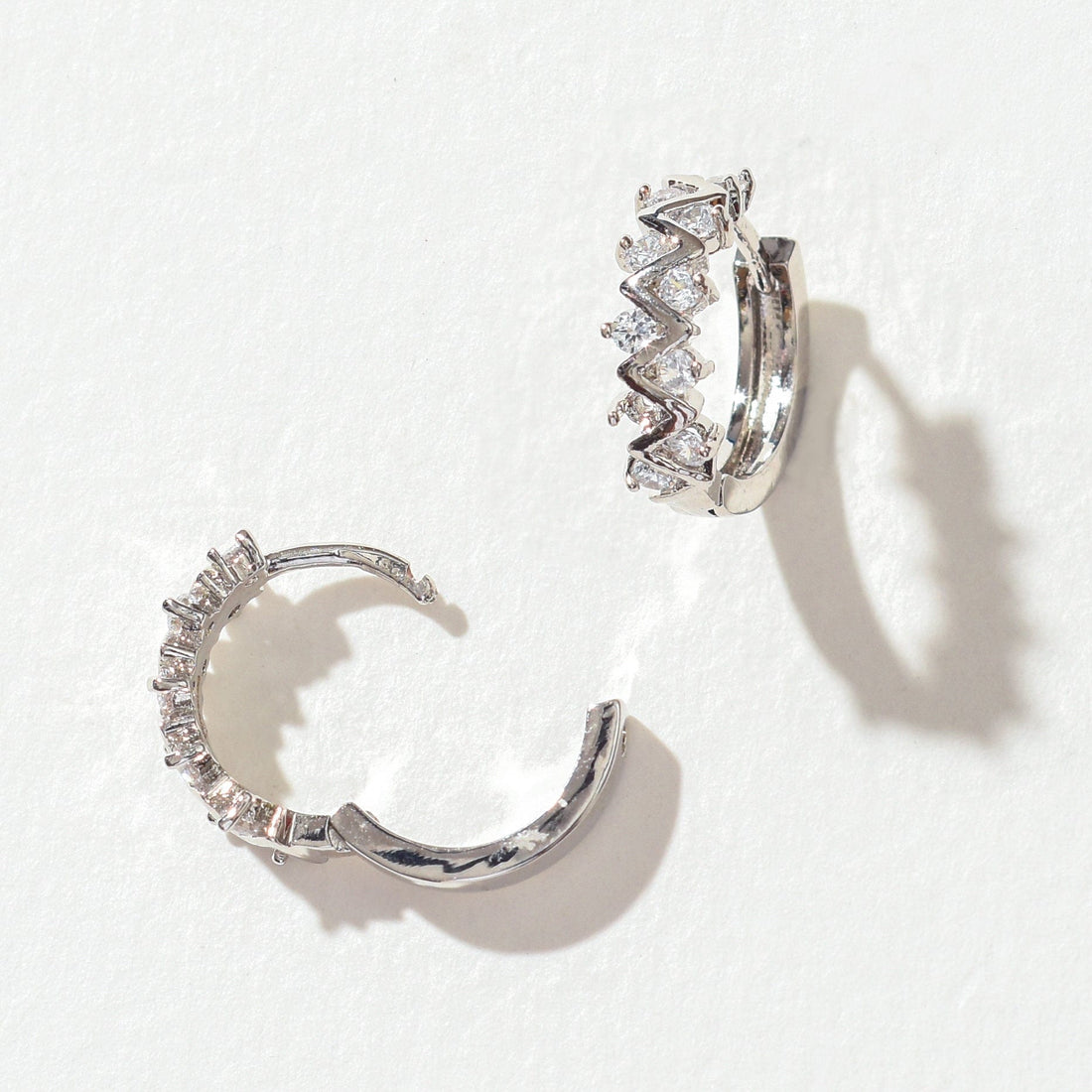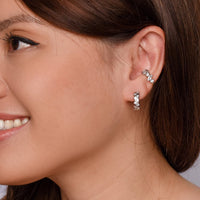 Gorgeous zig-zag design, embellished with the most sparkly CZs. I don't think I've ever seen a design like this anywhere before! Fun fact, this design used to be my favourite little doodle as a child.
You are: a woman who has places to be and you need to dress to impress!
You want: a finishing piece to add class to your outfits. Something not too small please!
We went through great lengths to ensure that colours are as accurate as possible. However colours may still appear slightly different depending on monitor/screen settings.
Measurements (0.2 - 0.5cm margin of error):
Main body: approx. 0.5cm in width, 1.5cm outer diameter
Composition:
Genuine Rhodium Plated on Brass
All Poppylab jewellery is tarnish resistant which means that they are generally shower and sweat friendly.
Nevertheless, they still require some level of care. Where possible:
- limit exposure to any form of liquids and alcohol
- clean after use
- store in an airtight container (ziplock bags are perfect ) when not in use
Free shipping on all Malaysian orders RM130+ (WM) and RM150+ (EM).
International shipping rates are calculated at checkout.
HYPOALLERGENIC
We strive to bring you only the safest, eco-friendly materials in the industry. All Poppylab jewellery, whether it's Metals by Poppylab or Clay by Poppylab are all 100% nickel, lead and cadmium free.
SHIPPED WITHIN 48 HOURS
When you shop Poppylab jewellery, take comfort in knowing that all everything is packed safely in mailing boxes with complimentary jewellery and ziplock bags for all Metals by Poppylab.
Plus, everything is shipped out within 48 business hours of receiving your order.